Back To Blog
Car locks are very important devices that protect whatever is in your car from being accessed by intruders. However, as a passenger or driver, car locks can often turn against you when you least expect. They can often break done or malfunction and leave you stranded outside the car in the middle of nowhere.
The experience of getting locked out of your car is nerve-racking and frightening. Locksmiths are very reliable people who you can call upon should this be the case. They can open your door and remove broken keys from the ignition. They are one of the most solid plans
Car locksmiths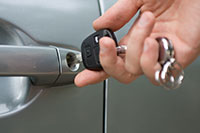 A car locksmith is often available during emergencies and can offer quality services that will keep you safe in case of a lockout. They are highly trained and have the right tools to efficiently and safely open you car door without damaging the car locks. You should try at all cost picking you locks using a coat hanger or wire. This is because they are known to scratch your car and damage its weather stripping. Professional car locksmiths are often prepared and equipped with the right automotive tools to help you get out of a vehicle lockout.
What should I do during a car lockout?
It's very unfortunate to lock your car keys inside you car. This often happens with cars that have automatic doors. The locks automatically shut as soon as your close the door. You can always call a car locksmith to open your car door if you don't have a spare. They will effectively do this and thus prevent you from taking drastic measures such as breaking the door or window.
Car locksmiths also have mobile trucks that come with a jump start that can get you back on the road should your ignition fail due to damages from removing broken keys. They offer a better alternative as you wait for them to fix your broken ignition.